Roland E. Powell Convention Center
Where Work Feels Less Like Work
The Roland E. Powell Convention Center in Ocean City, Maryland is a premier destination for hosting meetings and conventions. The center boasts Exhibit Halls A-B-C, which provide over 75,000 square feet of continuous exhibit space with 30-foot ceilings. The Bayfront Ballroom is another standout feature of the convention center, with a 35-foot ceiling and floor-to-ceiling panoramic bay views. For even more flexibility, the Dockside Exhibit Hall offers waterfront space that opens up to the bayfront boardwalk. In addition to these spaces, the center also includes a 1200-seat Performing Arts Center that provides an intimate setting for concerts, musicals, keynotes, awards ceremonies, and more. With 18 meeting rooms, including two executive boardrooms, the Roland E. Powell Convention Center is well-equipped to host events of all sizes and types. Whether you're planning a small corporate meeting or a large-scale convention, the Roland E. Powell Convention Center is the perfect venue for your next event.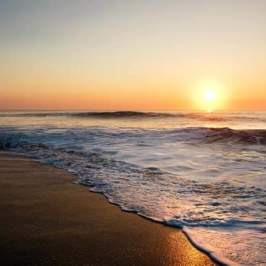 Protect Our Sand & Sea
Sustainability
At the Roland E. Powell Convention Center, we are focused on positively impacting our community in all we do, including how we interact with and affect our environment. Over the years, our team has put in place initiatives and practices to reduce the Convention Center's impact on the environment. This work has enhanced our efforts in energy conservation and waste diversion, but it does not stop there. Each day we look for new opportunities to perfect our processes to become better residents of the Earth.
Work Hard. Play Hard.
While you're in Ocean City, you'll always find something to do outside of the Convention Center. Enjoy 10 miles of free beach, our 3-mile Boardwalk, 200+ restaurants, our 17 championship golf courses and much more. Plus, with a variety of accommodation options, many also offering meeting space, Ocean City is the convenient, drive-to destination you deserve when planning your next event.