SPRINGFEST CELEBRATES 32 YEARS!

MAY 4-7, 2023
THURS - SAT: 10 a.m. – 8 p.m.
SUN: 10 a.m. - 6 p.m.
Greet the warmer weather with us at Springfest's 32nd Anniversary! It's four days full of tasty treats, lively music and awesome handmade crafts. Come to Inlet Lot - right off Ocean City's iconic Boardwalk - for a fun-filled celebration like no other this spring season.
2023 SPRINGFEST HEADLINERS
Don't miss out on this incredible opportunity to experience the event like a VIP! Receive access to private restrooms, complimentary beer, wine and lite fare while you get amazing views of stage performance plus some exciting backstage action. Reserve your VIP ticket now before limited availability runs out! When booking VIP, look for "General Admission" Tickets on Ticketmaster.
REGISTER THE OCEAN CITY SPECIAL EVENTS VIP CLUB
Sign up for the V.I.P. email to get headline ticket information early along with early access to buying tickets!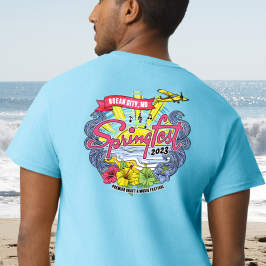 2023 T-SHIRT DESIGN
OFFICIAL MERCHANDISE
While at Springfest, be sure to visit the Official Event Merchandise Tent located just inside the Main Entrance. Don't forget your official Springfest tee! Youth and adult sizes through 5XL are available.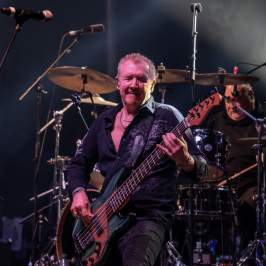 4 DAYS OF FREE MUSIC
2023 Springfest Music Line Up
Springfest boasts 2 live stages with enticing bands. Over 20 groups from across the globe showcase many musical styles from rock, country, fusion and R&B. All performances are free.
Over 200 Artists
ARTISTRY & CRAFTSMANSHIP SHOWCASE
Springfest brings together exceptional artisans and exhibitors from coast to coast. Our 4-day festival will feature works of art and fine crafts presented by more than 200 artists. A wide variety of handmade art will be available in many mediums, including clothing, textiles, glass, jewelry, metal, painting, photography, pottery, specialty foods, and wood.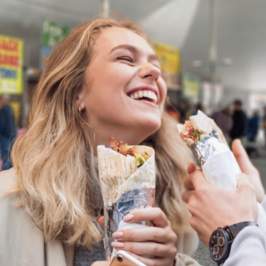 Tantalize Your Tastebuds
GRAB A BITE
Get ready to tantalize your tastebuds! Springfest's array of food vendors will make sure you never go hungry. From the eastern seaboard, experience an incredible range of delicious eats - something for all appetites and cravings!
TOWN OF OCEAN CITY TRANSPORTATION SCHEDULE
For more information about Springfest, call the Ocean City Recreation & Parks Department at 410-250-0125, or toll-free 1-800-626-2326