Introducing the new Performing Arts Center in Ocean City, MD
Welcome to the Ocean City Performing Arts Center, a world-class venue nestled in the heart of Maryland's beautiful seaside resort town. Whether you're a seasoned theatre-goer or a first-time visitor, our state-of-the-art facility offers an unparalleled experience for audiences of all ages and interests. Our diverse programming includes Broadway musicals, world-renowned musicians, comedians, dance performances, and much more. So view our upcoming events today and reserve the best seats at the beach!
HANDICAP ACCESSIBLE SEATING MUST BE PURCHASED AT THE BOX OFFICE PLEASE CALL 410-289-2800 FOR ASSISTANCE. 
To get a sneak peak of the new venue, view the gallery here! 
Upcoming Events
The Electrifying Band from the original Broadway smash hit The…
Ocean City Performing Arts Center
Ocean City Performing Arts Center
Ocean City Performing Arts Center
Ocean City Performing Arts Center
Ocean City Performing Arts Center
Ocean City Performing Arts Center
Become a Member and get the Hottest Seat in Town
Never miss a show by the beach!
Earn Exclusive Discounts
Priority Seating to Events
Pre-Sale Tickets
VIP Perk Additions (varies per show)
Member Only Gifts and Swag
We're thrilled to offer an exclusive membership program for those who want to take their theatre-going experience to the next level. As a member, you'll enjoy a range of benefits designed to enhance your time with us. Whether you're a die-hard theatre fan or simply looking for a way to elevate your experience, our membership program has something for everyone.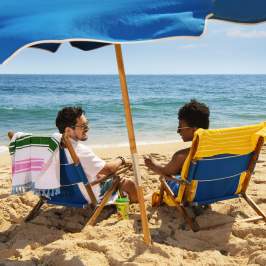 ENJOY A DAY IN THE SUN AND A NIGHT IN THE FOOT-LIGHTS.
Plan your Visit
The Ocean City Performing Arts Center is a must-visit destination for anyone looking for a memorable entertainment experience. With its world-class facilities, diverse programming, and stunning coastal scenery, it's no wonder why it's a beloved gem in the heart of Ocean City.
Book your Performance or Presentation Today!
Theater productions, summer concerts and seminars. The Performing Arts Center is the ideal venue for all of these Ocean City events and more. In addition to our elegant stage and auditorium, you'll find a box office, spacious dressing rooms and a concession area. For booking information, call 1-800-OC-OCEAN or fill out this short RFP.