SUNFEST CELEBRATES 48 YEARS!

OCTOBER 19-22, 2023
THURS - SAT: 10 a.m. – 7 p.m.
SUN: 10 a.m. - 6 p.m.
Ocean City's Sunfest is one of the largest outdoor festivals in the region, attracting tens of thousands of attendees each year for a four-day arts, crafts, music, and food fest. Local and national artisans from all over the country sell handmade items at the annual event. Sunfest offers visitors a chance to browse a variety of goods and enjoy food, music, and other alfresco activities along the Atlantic Oceanfront at the south end of Ocean City's famous boardwalk.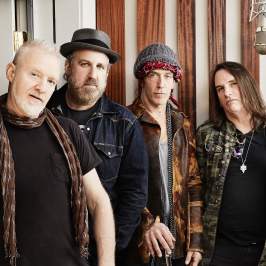 4 DAYS OF FREE MUSIC
2023 SUNFEST MUSIC LINE UP
Sunfest boasts 2 live stages with enticing bands. Over 20 groups from across the globe showcase many musical styles from rock, country, fusion and R&B. All performances are free.
SPIN DOCTORS AT SUNFEST - OCTOBER 21 AT 1PM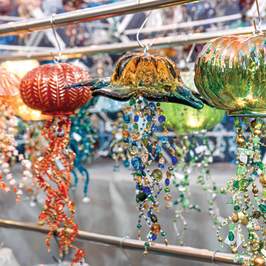 OVER 200 ARTISANS & ARTISTS
ARTISTRY & CRAFTSMANSHIP SHOWCASE
Sunfest brings together exceptional artisans and exhibitors from coast to coast. Our 4-day festival will feature works of art and fine crafts presented by more than 200 artists. A wide variety of handmade art will be available in many mediums, including clothing, textiles, glass, jewelry, metal, painting, photography, pottery, specialty foods, and wood.
INTERESTED IN BECOMING AN EXHIBITOR?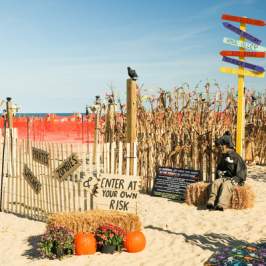 So Many Activities
1/2 Mile of Smiles
Whether you're chilling out around the beach bonfire, dressing up your pet and parading along the boardwalk, bringing the heat in the pumpkin race, or getting lost in the beach maze, we have what you're looking for (and plenty more).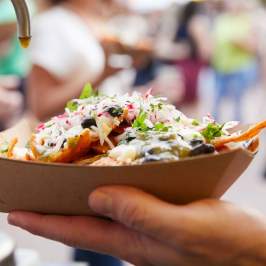 TANTALIZE YOUR TASTEBUDS
GRAB A BITE
From the boardwalk and beyond, enjoy mouth watering eats from from the eastern seaboard. There is something for everyone. A wide selection of food vendors offer tasty made-to-order eats so you WON'T be going hungry.
TOWN OF OCEAN CITY TRANSPORTATION SCHEDULE
If you require special assistance with handicapped transportation, please call 410-723-1606.  For more information about Sunfest, contact the Special Events Department.