Ocean City, MD is a mecca for foodies and drink lovers! From world-renowned chefs to classic hole-in-the wall favorites; from fresh seafood catches to creative cocktails - there's something new around every corner. If you're looking for an international flavor feast or just want some homemade candy goodness, this coastal city has it all! Come take your taste buds on vacation & explore what Ocean City has in store.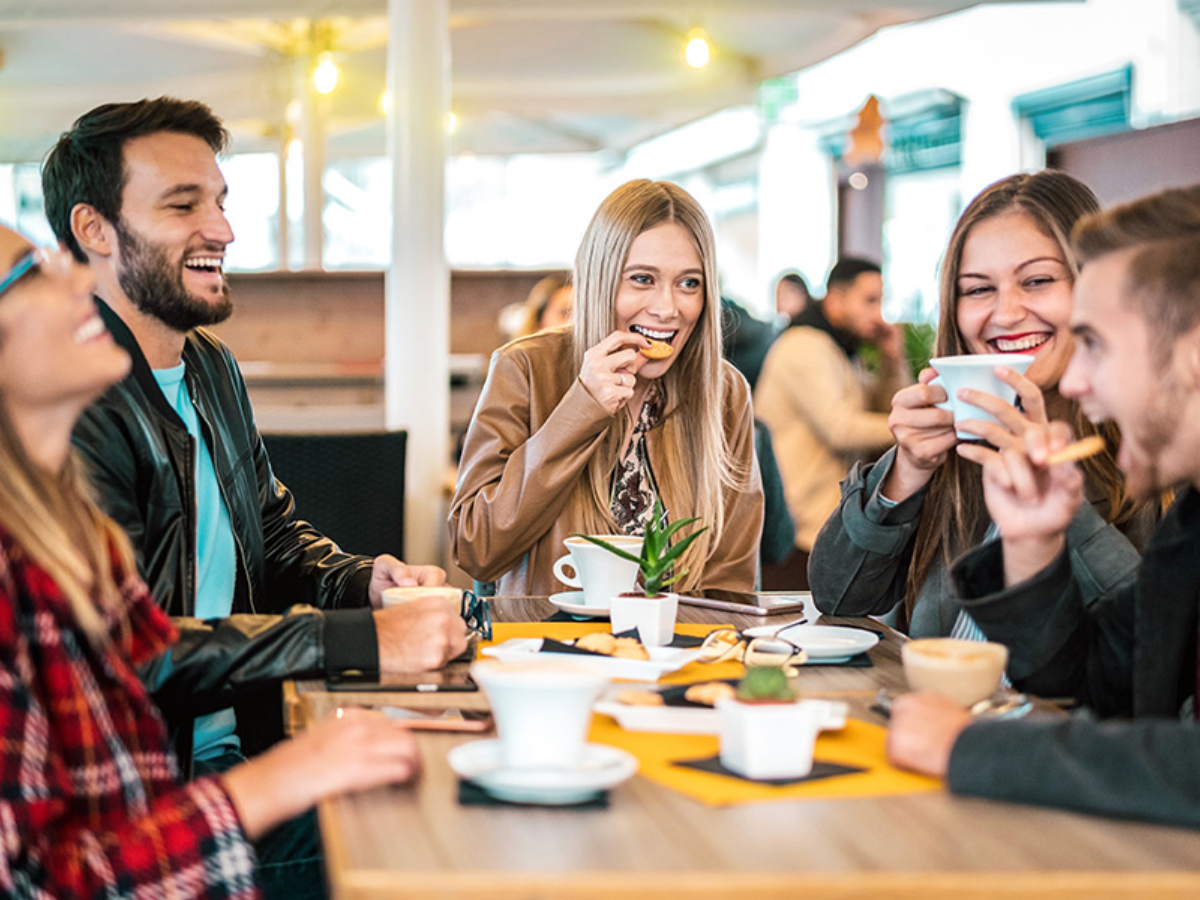 Photo courtesy of OC Foodie Tour
A-Z Guide of Ocean City, MD culinary delights
A- açaí bowl Put a smile on your face and start the day off with a delicious healthy frozen treat from Pablo's Bowls! With four convenient Ocean City locations (17th St, 60th St, 121st St & Sinepuxent Farm in Berlin) you don't have to worry about missing out. Get ready for acai bowls that make it easy to kickstart your day guilt-free. Barn 34, Coffee Beanery, and Assateague Surf Shop also serve up this tasty treat.
B- bloody mary Maryland seafood lovers rejoice! If you're looking for a perfectly crafted bloody mary that is not only flavorful but also packed full of goodies, then check out The Original Crabcake Factory. They have several locations around town (120th Street & West Ocean City). It's not just a bloody mary, it's a work of art.
C- crab (the blue kind) Craving a Maryland seafood feast? Look no further! With endless crab options such as steamed, fried, broiled and baked in dishes like soup, dip and cakes to savory spring rolls or even pizza - it's time for you to take your taste buds on an amazing adventure. Where should you start? Make sure Higgins Crab House, Delmarva Boil , BLU Crabhouse & Raw Bar or Hoopers are at the top of your list; all offering some majorly mouth-watering all-you-can-eat crabs specialties along with other tempting treats that will have everyone wanting more!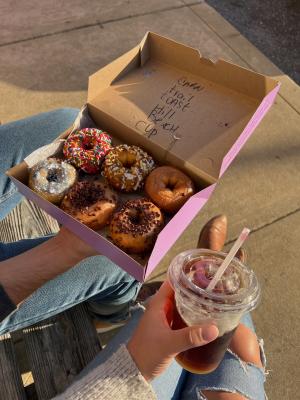 D- donuts If you've ever felt that your doughy dreams were not being met, then look no further than Fractured Prune! With six Maryland locations between 116th to West OC and more glazes & toppings than you can shake a Doughnut at - they are here to make sure your inner foodie is satisfied. Not feeling as adventurous? Layton's Family Restaurant and Quickies Mini Donuts offer up classic donut flavors every day so there really isn't any excuse—get out there today and enjoy the deep-fried taste of happiness!
E- empanada If you're in the mood for something delicious, diverse and easy to take on-the-go, a stop at Casita Linda is sure to satisfy. This Mexican bakery and cafe located at 3rd & Baltimore Ave dishes up homemade goodies that are bursting with flavor - like their phenomenal empanadas filled with pineapple and guava cream! Stop by today for five or six bites of scrumptiousness.
F- french fries Thrasher's French Fries have been serving up a legendary Ocean City tradition since 1929! This beloved local joint specializes in only one thing - and they do it so well, ketchup isn't even necessary. To get the most out of your experience, be sure to try 'em with some vinegar on the side for an unbeatable flavor combo you won't find anywhere else. Give these renowned fries a go - trust us, nobody does them like Thrasher's!
G- gluten Free Looking for a delicious, gluten-free bite while you're at Ocean City? Add these tasty stops on your itinerary for your next trip... like Rosenfeld's Jewish Delicatessen with their full-service deli vibe that includes home made bread sans gluten. You've got Carousel Hotel & Dining where they serve up yummy gf pancakes as well as Harpoon Hanna's which has salads and gf crab pizza. Crepe Daddy also beckons if it's sweet crepes you crave plus Mug & Mallet serves vegan seafood dishes such as crab cakes and shrimp cocktail minus the worry about not being GF friendly while Papi's Tacos promises 100% guaranteed trusty taco goodness without any trace of anything glutinous at all! Yum!
H- hamburger Ocean City offers a unique foodie experience that any burger aficionado would appreciate! The Liquid Assets Wagyu Burger was rated 4th best in the US by Conde' Nast Traveler and is made with premium ingredients like house-ground wagyu beef, New York strip steak and local brisket. Topped off with Barber's cheddar cheese on toasted brioche from Crack of Dawn Bakery - it doesn't get much better than this! But don't forget other popular spots known for their delicious burgers such as The Original Green Turtle, Big Pecker and Bad Monkey.
I- ice cream Craving a sweet treat that's steeped in nostalgia? Take yourself to Dumser's Dairyland, the mecca of homemade ice cream since 1939! With five delicious locations along Ocean City, Maryland (123rd St., 49th St., 510 S. Philadelphia Ave, Boardwalk at Caroline St., Wicomico Street Inlet & West Ocean City), you won't have to travel far for mouth watering frozen treats like flavored ice-cream sodas, thick malted milkshakes or even showstoppers like The Peanut Butter Supreme and Brownie Sundae - two scoops of vanilla on top a warm chocolate brownie smothered with hot fudge, whipped cream AND cherries *drool* Not feeling Dumser's? No worries - there are plenty more tasty delights around town from Build Your Own Cookie Parlor, Justine' s Ice Cream Parlour and Kohr Brothers Frozen Custard!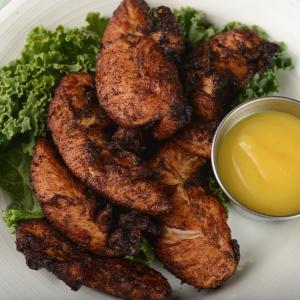 J- jerk chicken Beach day + Jerk Chicken = A match made in paradise 🌴☀️👙You can get your island fix at these three iconic jerk chicken spots: Seacrets, Macky's and Ocho Rios Jerk And Tings. 
K- kombucha Treat yourself to something refreshingly delicious and totally unique on your next beach day! Real Raw Organics, located in Ocean City MD, brews up the best kombucha around. Their rotating selection of flavors such as Guava, Matcha Honey Lime, Watermelon and Pomegranate Hibiscus make for an extra special treat that packs a powerful probiotic punch. From local coffee shops to yoga studios - you can grab their divine drinks from natural food stores all across Maryland & Delaware or swing by the source itself for fresh pours straight from the tap!
L- lollipop lamb chops Craving something special? Try some lollipop lamb chops! Each one is a self contained afternoon snack, complete with its own handle. If you're looking for restaurants that serve them up sizzling hot, check out The Hobbit or OC Sunset Grill and take your taste buds on an adventure. Or if you want to impress friends (or just treat yourself), grab some of the exotic meat from Wining Butcher - perfect for grilling at your beach house getaway.
M- macaroni & cheese Dreams can come true - gooey, cheesy dreams! MacAttack in OC Eateries offers 10 scrumptious kinds of mac and cheese that'll tantalize your taste buds. From classic versions to spicy ones with a splash of the sea, they've got it all. Craving more? Check out Annabelle's BBQ & Creamery for Double Cheddar delights or Dry 85 for Seafood feats; you won't want to miss Lizzie's Lobster masterpiece either!
N- navel oranges This summer, grab a cold one and get ready for some citrusy goodness! Harborside Bar & Grill in West Ocean City is the OG behind Orange Crush -- they invented it way back in the winter of 1995. So raise your glass to thank them for this delicious beverage we all know and love!
O- oysters Have you ever tasted the fresh-from-the sea flavor of an Eastern Shore oyster? If not, add this experience to your must do list! A local favorite, Archer Oyster Company's mollusks have a unique flavor to tantalize your taste buds - ocean-fresh with unexpected sweet undertones that will make you swoon! And plenty of local restaurants have already taken notice; Hooked in Ocean City, Marlin Moon and Crabs To Go all stock fresh Archer Oysters.
P- Peach, Apricot, Plum Cobbler J.R.E.A.M. Enjoy a unique flavor adventure with Burley Oak Brewing, one of the country's top 25 breweries according to Vinepair and Jason Scheerer from Max's Taphouse! From cans and bottles to growlers, their beer list is almost endless. They even hosted an awesome craft beer garden at Sunfest 2022 - donating proceeds to the OCDC. Where can you enjoy these tasty brews? You'll find them on tap in many favorite Ocean City spots like Kirby's, Bull on the Beach, Shotti's Point, 45th Street Taphouse & Pizza Tugos (among others). Or visit them at their brewery in America's Coolest Small Town - Berlin, MD. Cheers!
Q- quesadillas Get ready to explore a whole new world of flavor! Enjoy succulent crab quesadillas from Mother's Cantina, tantalizingly fresh Seafood Quesadillas at Dead Freddies', savory pork quesadilla creations by Pit N Pub and Tequila Mockingbird offering an exotic twist with their poblano & spinach variety. Spice up your life today!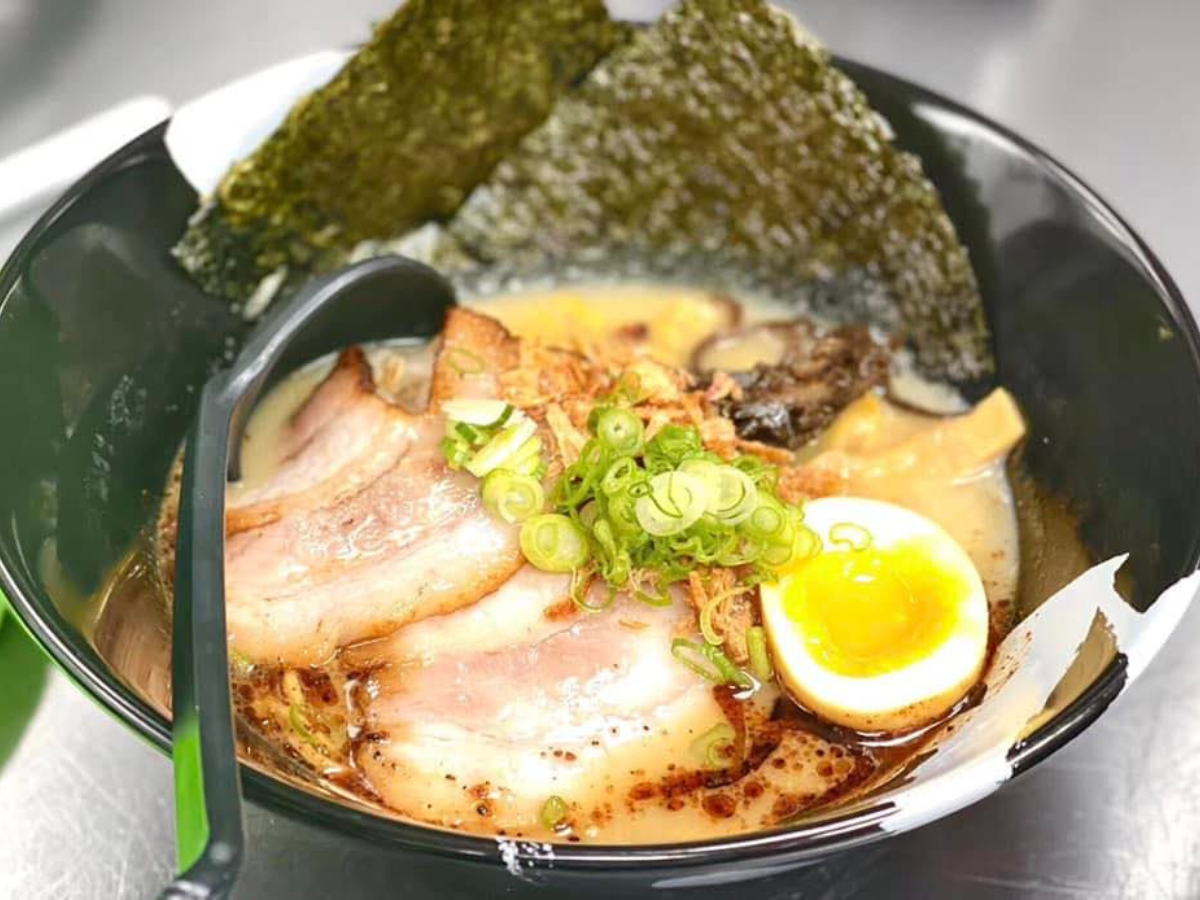 Photo courtesy of Kaiju Sushi & Ramen Bar
R- ramen Craving the ultimate comfort food? Tuck into a delicious bowl of ramen noodles from Kaiju Sushi & Ramen Bar and all your worries will slip away! You'll notice right off that something special sets these yellowish, springy noodles apart--they're firm but not quite al dente for those perfect tastes. And don't worry about them becoming mushy even when sitting in hot broth—these babies are made to last so you can slurp up every drop of flavor-filled goodness!
S- surf & turf (a dish created on the coast) Enjoying the best of both worlds doesn't have to be difficult - just pair some surf & turf! Food historians may debate over where this classic combo originated, but one thing's for sure: water played a huge role. The pairing became popular in restaurants during the 1960s with filet mignon and lobster often cited as an OG mix-and-match option. If you're feeling curious to try it out yourself, Ruth's Chris Steak House, Fager's Island and Captain's Table are great places to enjoy this delicious combo.
T- taffy Enjoy the sweet, timeless traditions of beach life with some of Ocean City's best-loved candy! For more than a century, Dolle's Candyland and Candy Kitchen have been serving up their homemade saltwater taffy alongside other popular treats like caramel popcorn and fudge. It's an unforgettable taste experience that celebrates the flavors —and memories—of Ocean City MD
U- unagi(freshwater eel) Who knew that this spooky-looking sea creature could offer up such a delightful treat? Sure, it's not your typical meal - but with its delicate sweetness comparable to chicken, salmon or lobster - eel makes for one uniquely delicious dining experience. If you're ready to dip into the world of unusual cuisine and find out what all the fuss is about then be sure to visit Blue Fish, OC Wasabi and Nori Sushi Bar & Grill!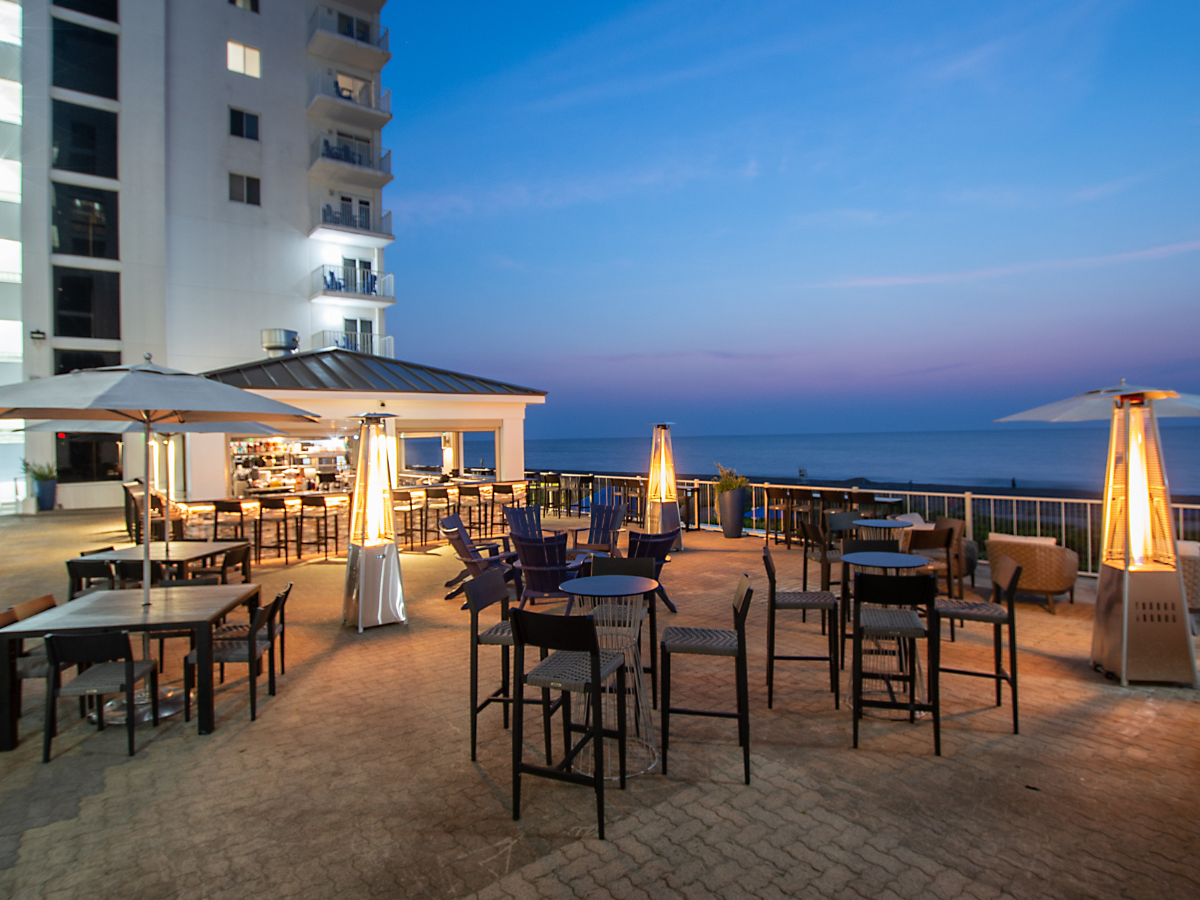 Photo courtesy of the Princess Royale Oceanfront Resort
V- views If you're looking for a waterfront dining experience, Ocean City has plenty of options to choose from. The Spain Wine Bar offers spectacular views of the area and delicious Spanish cuisine - don't forget to try their signature paella! Ropewalk is another great spot with an enormous bay deck where you can enjoy coastal favorites like steam pots while watching the sun set or relax in one of their fire pits right on the sand! If oceanfront is more your style, then visit The Current at Princess Royale Oceanfront Resort which features small plates and libations overlooking some stunning Atlantic vistas. Enjoy breathtaking sights as well as mouth-watering dishes that will take your breath away.
W- wine Are you looking for an off-the beaten track experience on Maryland's Eastern Shore? Look no further than wine tasting! With over 80 wineries, 12 of which are near the Chesapeake Bay, there is something for everyone. For a truly unique and memorable outing, pay WindMill Creek Vineyard & Winery or The Buzzed Word (Ocean City's natural wine bar and bookstore) a visit. Entering either destination will make all your stress disappear as peaceful tranquility sets in to really help get away from it all this season!
If you're yearning for a fun day out, why not check out Wine on the Beach in Ocean City this September? With pours from numerous Maryland wineries and breathtaking views of our beloved Atlantic coast - it's sure to be an unforgettable experience. If after your visit, you decide that some vin blanc is necessary - get yourself Proud Pour's Mendocino County Sauvignon Blanc! Not only will every bottle purchased restore 100 wild oysters as part of their Oyster Recovery Partnership initiative (they've already donated over $6,500!) but it can conveniently be found at local retailers such as The Wine Rack or Anthony's Liquors. Cheers!
X- Xigua (watermelon) At Poolside, you can experience your summer fun like never before! Have a #whatamelon and leave with an extra touch of style - a helmet to show off. Not only that, but also memories that will stay in your heart for eternity. Looking for even more delicious drinks? Then try Longboard's Liquid Watermelon or the Silver Surfer (Watermelon Margarita)! No matter where you go this season, make sure to enjoy the classic Watermelon Crush – available at most bars and restaurants during the summer months!
Y- yogurt Sweet Frog (67th Street) knows just how to make fans flock - with their creamy and decadent custom blended yogurt! Come explore a world of mouth-watering flavors like coffee, mango or even seasonal specials like milk & cookies or eggnog. And if one flavor isn't enough for you? Why not mix the two together and create your own special blend?!
Z- Ziti, Zuppa (all things Italian) When we think of beach days, Italian food isn't necessarily the first thing that comes to mind - but it should be! From indulgent pizzas and cheese-filled cannolis to chewy pasta dishes and moreish meatballs, Italy's comforting cuisine is perfect for sharing with friends & family. Plus: no plates or cutlery necessary; you can take a bite straight from your hand. Our top picks? Lombardi's Restaurant, Ristorante Antipasti, Franco' s, Dough Roller, Albertino's Brick Oven Eatery & Ponzetti's – all guaranteed to make every moment spent on sand even sweeter!
Happy Eating!