Ocean Bowl Skate Park
The Ocean City Skate Bowl Park, at 3rd St. & St. Louis Avenue, is one of the best on the East Coast and has been providing skaters a place to play since the late 1970s. It offers skateboarders and inline skaters a variety of obstacles and challenges to keep them busy all day long. The Ocean City Skate Bowl Park features:
17,000 square feet of rideable surface
A pool bowl with a deep and a shallow end
Large vert ramp
Mini ramp
13,000 square feet street course with hit walls, hips and small bowl
Challenges for all skill levels
Roller Skates/Blades
For more information on the Skate Bowl Park, call (410) 289-2695.
Skateboarding
Skateboarding is allowed on the boardwalk the following times:
2:00 a.m. to Noon from the Saturday before Memorial Day through Labor Day
Anytime from the day after Labor Day until the Friday before Memorial Day, except the Thursday through Sunday of Sunfest and Springfest
Note that skateboarding is prohibited between April 1st and October 1st on all Ocean City public streets, sidewalks, parking lots, and other public property except the Ocean City Skate Bowl Park and Boardwalk during the hours noted above.
Beyond Skating
There's plenty of space for the other sports activities you love. Pick one of our multiple locations for surfing, tennis, basketball, softball, bicycling and rollerblading. Our Getting Around OC page will help you navigate around town to hit all the local parks, playgrounds and recreation complexes available.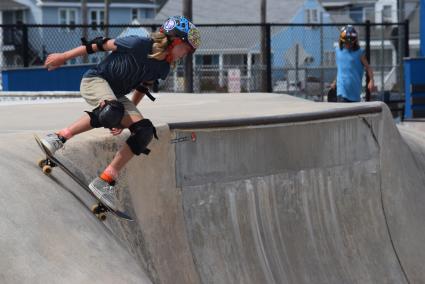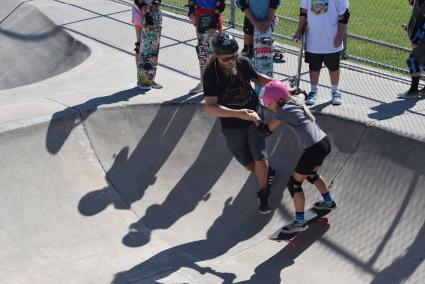 Northside Park is Ocean City's largest and most popular park facility. The Ocean City…
Assateague State Park is Maryland's only oceanfront park. It is located on Assateague…
The Ocean City Tennis Center is home to Ocean City's finest tennis facility. - Featuring…