Surfing
With its pristine shorelines, surfing in Ocean City is well-loved by both locals and people from all over the world. Patient surfers are rewarded with perfectly glassy head-high sets and clean swells, year round. The town offers miles of uninterrupted shoreline with consistent waves, making it a great spot for surfers of all levels. The inlet is particularly well-known for producing some of the best waves, with surfers often congregating here to catch the perfect wave. There are also several surf schools in the area offering lessons for beginners looking to get started. With its combination of great waves and a supportive surf community, Ocean City, MD is a must-visit destination for any surfer looking for a fun and challenging ride.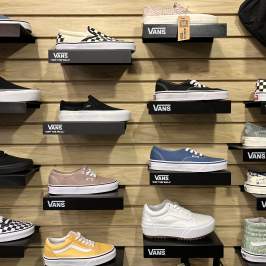 Ocean City Surf Shops
Need Some Gear
Ocean City, MD, is a surfer's paradise, and luckily, it's also home to some fantastic surf shops. From Chauncey's, which brings over 50 years of surf and skate experience to the area, to Endless Summer Surf Shop, with its laid-back California beach vibe, there is something for every type of surfer. K-Coast Surf Shop is the largest surf shop in Maryland, and Malibu's Surf Shop hand-shapes all of their surfboards, making them a go-to destination for surfers looking for high-quality gear. Quiet Storm Surf Shop is known for its unique saltwater apparel and accessories, and Ron Jon Surf Shop is a staple in the surfing community. Whether you're looking for surfboards, wetsuits, or accessories, Ocean City, MD, has got you covered with its excellent selection of surf shops.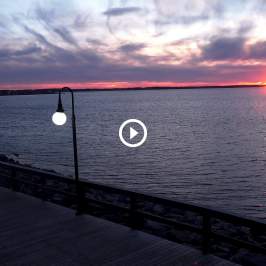 Ocean City, MD
Live Webcams
Experience the lively atmosphere of Ocean City, MD from the comfort of your own home by tuning into our live web cameras. Our cameras are placed at various locations along Ocean City, providing real-time views of the waves, weather, and crowds. Whether you're planning your next vacation or just want to enjoy the calming sights of the ocean, our live web cameras offer a unique and convenient way to stay connected to the seaside vibe of Ocean City, MD.
Learn To Surf From A Pro
With this video miniseries, 2x US National Pro Tour Bodyboard Champion, Brian Stoehr shares his insights on learning to surf like a pro.  At The Wave Riding School in Ocean City, MD, Brian Stoehr continues to teach surf lessons to locals and visitors. Whether you are young or old, whether you have never touched the ocean (beginner surfing lessons), trying to figure out those tricks of the trade (novice surfing lessons) or you are an advanced rider looking to further your career (advanced surfing lessons / coaching), his team is here to help. 
Related Articles and Features
Scoop & Anne Collins on the beach at Ocean City, Maryland 1942. Photo courtesy of the Ocean…